Nancy Clark LMT, MA #00016620
Master Registered Bowenwork Specialist
Structural Integration Specialist
Certified MSTR Specialist


Nancy has been a Health Care Provider since 1975. First in Dentistry; then a Women's Health Care Educator/Advocate; finally directing the Iowa City Free Medical Clinic.
Recovery from an accident in 1980 led her to seek more natural ways of healing, introducing her to the benefits of Chiropractic, Massage, Nutrition, Yoga and Meditation. These experiences ignited her desire to practice natural health care. In 1985 she graduated from New Mexico School of Natural Therapeutics with a degree as a Natural Therapeutic Specialist. Nancy's passion to experience and study many soft tissue therapy techniques include Cranial/Sacral with the Upledger Institute in 1986; Trager 1987-1990; Continuum 1987-1990; Bonnie Prudden Myotherapy; Travell Trigger Point; Tom Meyers Anatomy Trains, neuromuscular and myofascial techniques.
Bowenwork found Nancy in 2004. Her swift recovery with a Frozen Shoulder that had been a problem for two years led her to study Bowenwork. Nothing she had studied or received in the past had enabled healing this profound! Studying Bowenwork has shifted her paradigms of natural healing and grounded her in a deeper wholistic understanding of the physiology of the body's natural capacity to heal and live in balance.
Upon completing her international testing with Bowen Academy of Australia and becoming a Registered Bowenwork Therapist, Bowenwork Health Center Marysville opened in June 2005, followed by the Mount Vernon office in 2007. Specializing in the Bowenwork technique, Nancy is committed to educate people of the benefits of natural health care; assisting their exploration of greater body awareness and empowering people to live life with natural ease and vitality!
Nancy continues her education by studying:
Advanced and Master Bowenwork with Ossie and Elaine Rentsch of Australia
Bowen for Stroke and the Immobile with Robyn Wood of Australia
Body & Mind Bowenwork with Margaret Spicer and Anne Schubert of Australia
Practitioner Bowenwork Reviews with Paul O'Connor of New Zealand
Sports Bowen with Raymond Augustynak, 2007
Bowenwork and Deep Anatomy with Nancy Pierson, American Bowen Academy
Bowenwork and Women's Wellness with Sandra Gustafson RN, Senior Faculty USA
Bowenwork, Tensegrity and Fascia Lines with Kelly Clancy, Instructor USA
Postural Assessment Techniques with Sean Wolf, Instructor USA
Ongoing studies with Wholistic Functional Movement and Barefoot Science, 2008-present
Ongoing study of Tensegrity MedicineTM with Kelly Clancy OT, SMS, 2014 to 2016, 160 hours
Ongoing Bowenwork Developmental Coaching with USA Instructors, 2004-2020
Chronic Conditions and Bowenwork with Alexia Monroe, Senior Instructor, USA
Trager with Deane Juhan, Seattle 2012
The Art of Bowen 1 & 2, Alastair McLoughlin, Germany
Scar Tissue Release with Marjorie Brooks, Seattle 2015
Breast & Lymph Health, Aubrey Lesicki, Seattle 2019
Lymph Bowen, Gus de la Querra, Oxford UK 2020
Lymphatic Mojo with Dr. Perry Nickelston, Stop Chasing Pain USA 2020
The Body Electric, Eileen McCusick, 2020
Scar Management, Cathy Ryan & Nancy Smith, 2020
Ongoing dialog and study with local, national and international Bowen study groups.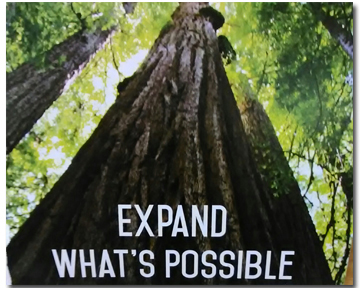 When not working, Nancy's delight in exploring nature has guided her many adventures, from hiking and backpacking to mountain biking, kayaking, diving and cross country skiing. Nancy organized and led outdoor adventures for many years in the Southwest and Florida. Nancy is a practitioner of Iyengar yoga since 1985. A deeply spirited being, Nancy is a student of "The Middle Way" since 1980. She also loves to nurture her herb and flower gardens with a little help from her chickens, Grace and Rainy Day.